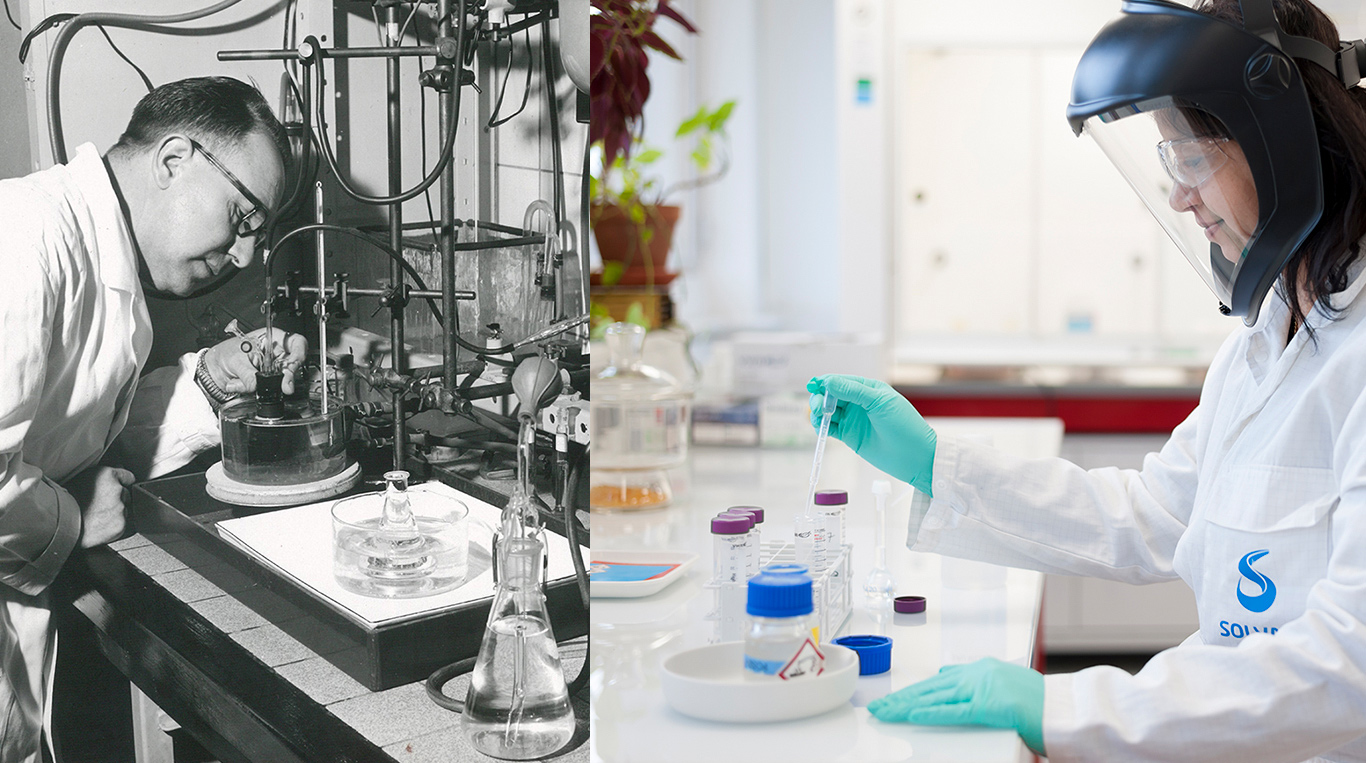 History
Solvay has been adapting to an ever-changing World for more than a Century and a half. It had to reinvent itself many times, always building on a strong heritage of social responsibility, technical excellence and a family character.
The company was born in 1863 out of a technological breakthrough, the ammonia-soda process set up by Ernest Solvay and a small circle of relatives including his brother Alfred. 
After difficult years of technical uncertainties, Solvay embarked on a rapid international expansion, building plants in the whole industrialized world.
In 1900, 95% of the soda ash consumed in the World were produced using the Solvay process.
The Group survived both World Wars, thanks to its family shareholder base and jealously guarded manufacturing secrets. And by the early 1950s, Solvay diversified and resumed its global expansion. 
The recent years witnessed other radical transformations, from the divestment of the pharmaceutical pillar to the acquisition of Rhodia and the creation of a new Solvay.
We have always operated by imposing on our minds a duty of continuous progress.